WEM Integrated Health Services (WEMIHS) has been working to improve the health of women in the resource-poor and marginalized communities of Mwingi, Kenya by increasing their access to capital through women-owned financial institutions in villages.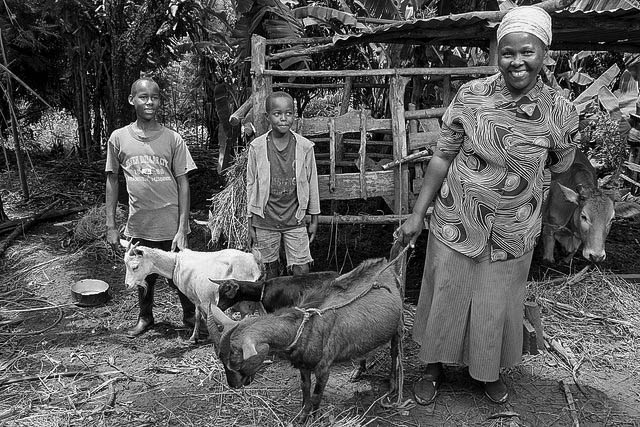 Supported Program: Village Development Fund (VDF)
Partnership Period: 2013 - 2015
Objective
To provide small loans and intensive financial education that helps residents of Mwingi lift themselves out of poverty, gradually.
WEMIHS takes an integrative approach to answering a critical question: How do you help individuals lift themselves out of poverty? In the Mwingi district in Kenya, household income is low for the majority of rural inhabitants. When WEMIHS assessed its cornerstone women's health and livelihoods program, it identified a major gap: program participants were not saving, a critical impediment to economic mobility. With AiD's support, the organization piloted the Village Development Fund (VDF), a program that helps the most economically insecure households in the community improve their livelihoods and access financial markets.
The Village Development Fund is a community-run and -managed financial lending mechanism organized through savings groups. Participants in the savings groups are given access to small loans to improve their existing small enterprises or to start new ones. It takes more than micro-loans to build financial resilience: a VDF governing committee that is elected into leadership by participants and WEMIHS staff provide ongoing financial literacy training, including saving, banking, budgeting, and business management education to members. They also ensure that participants are integrated into larger financial mechanisms, opening bank accounts for the first time and using existing technology like M-PESA to manage their resources. Another key factor to VDF's success is its decentralized model, which gives each savings group decision making control over funds that are distributed to its members, an example of community ownership
Results
520 participants engaged in agriculture, livestock, or small trading
24 savings groups
12 fund managers selected from the participants
70% of participants actively saving compared to 2% before the program
80% actively repaying loans
So What?
The Village Development Fund offers a structure that engages community members as owners, recipients, and managers of their financial resources and offers access to capital to participate in their local economy. Women are able to contribute to and guide financial decision-making in their households. Beyond this, engagement in the VDF has brought people who are resource-poor from the fringes to the center of community engagement, as leaders and stakeholders who can access and demand relationships with local authorities, banks, businesses, and municipalities.